Latest Honest Government Ads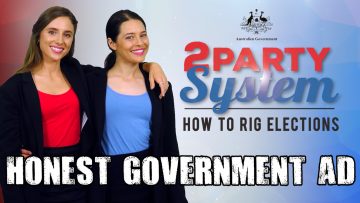 The Australien Government and the Opposition have made an ad about electoral reforms, and it's surprisingly honest and informative (...
About Honest Government Ads
Hey friends of the Juice Media, here's our end of year video! This time I wanted to share with you some of the story behind the Honest Government Ads – with some outtakes and Behind the Scenes action thrown in for good measure! I hope you enjoy it. Happy new year!