Honest Government Ads for Teachers
By popular demand, we're starting to make PG versions of our Honest Government Ads for teachers. So now you can use our videos in your classrooms without scandalising parents and getting your arses fired. It will take us a little while to add our older episodes, but we'll get there. If there's a video you really want us to make a PG version of send us a request.
You can thank us by supporting us!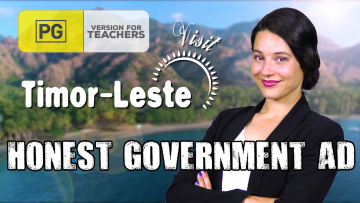 The Australien Government has made a tourism ad about East Timor, and it's surprisingly honest and informative! This is the PG Versi...