THEJUICEMEDIA – 98.9% "genuine satire": covering Government shitfuckery and the most pressing issues of our time  – written & created by Giordano in a backyard home-studio in suburban Melbourne, Australia – on Wurundjeri/Kulin land. 
About Honest Government Ads
Hey friends of the Juice Media, here's our end of year video! This time I wanted to share with you some of the story behind the Honest Government Ads – with some outtakes and Behind the Scenes action thrown in for good measure! I hope you enjoy it. Giordano <3
Giordano Nanni is a historian, writer and satirist. He completed a PhD in history, writing about settler-colonialism, and published two academic books (The Colonisation of Time and Coranderrk: We Will Show the Country) – after which he realised he could be more useful as a human by communicating beyond the world of academia. Which led him to embark on a number of other projects…
Juice Rap News: Giordano teamed up with rapper Hugo Farrant and together they co-wrote and produced the cult internet series Juice Rap News, which garnered an international audience with its critical dissections of current affairs, politics, memes and conspiracy theories, and in which Giordano appears in the guise of beloved characters such as Ken Oathcarn, George Orwell and Bill de Berg.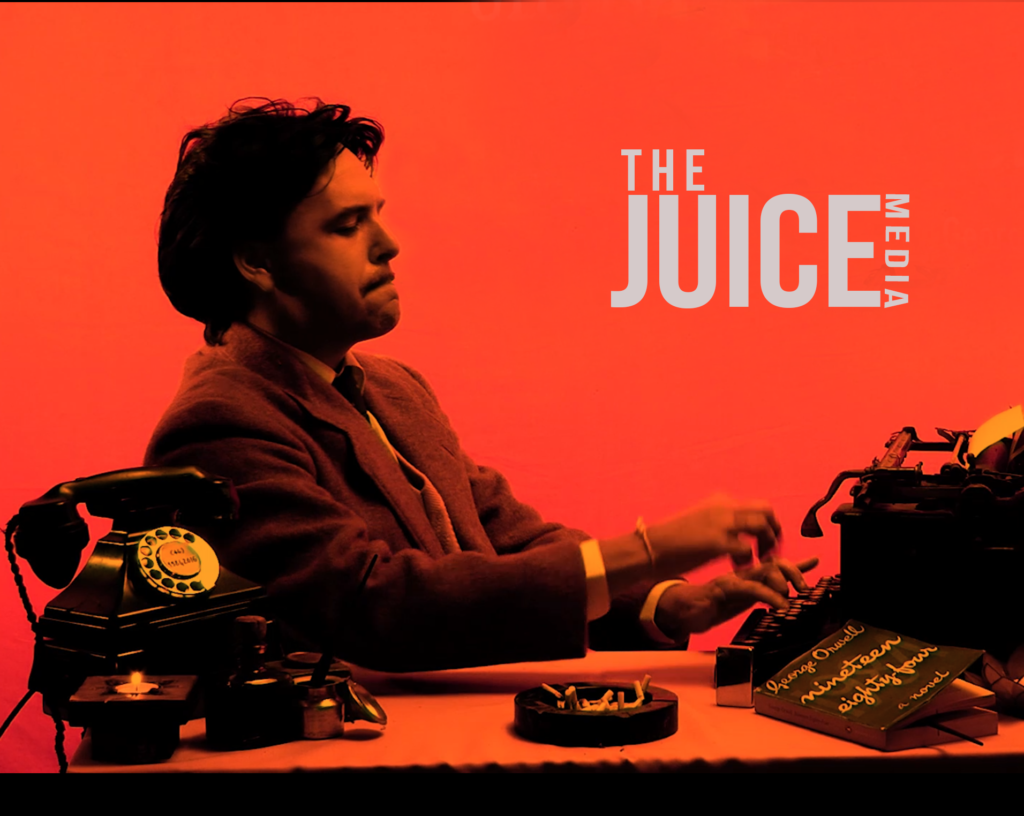 Giordano as George Orwell
Coranderrk: Giordano devised and co-wrote the groundbreaking verbatim theatre play Coranderrk (produced by Ilbijerri Aboriginal & Torres Strait Islander Theatre Company and La Mama Theatre in collaboration with the University of Melbourne) which brings back to life the remarkable struggle for justice of the Coranderrk community – arguably one of the greatest unknown stories in Australian history.
In 2016 Giordano launched the Honest Government Advert series – which he writes, directs and edits – collaborating with his partner and voice-actor Lucy, and actors Ellen Burbidge and Zoë Amanda Wilson.
The Honest Government Ads has become an indispendable public service for translating the mountains of bullshit coming from our duly elected governments, into simple and honest ads that everyone can understand. The series focuses on the shitfuckery of the Australian Government, but we also regularly feature the work of other shit governments around the world.
Honest Government Ads season 1 (2016-19)
Honest Government Ads season 2 (2019-22)
Honest Government Ads season 3 (current)

The Honest Government Ads and the work of the Juice Media would not be possible without our awesome team:
Actors: Ellen Burbidge & Zoë Amanda Wilson
Voice acting: Lucy Cahill
VFX support & animations: Brent Cataldo
Script consiglieri: Dbot & Adso
Research Assistance: Dbot & Kylie Harris
Legal advisors: Benedict Coyne, Lizzie O'Shea, Indy McMahon
Website support:  Zoe Tame (Visual Tonic) & Dirk Kelly
Tech & AV support: Amel Tresnjic, Damian Tapley
Accounts and finances: Matt Nelson
Merch & store: Matt Perkins (See Shirts)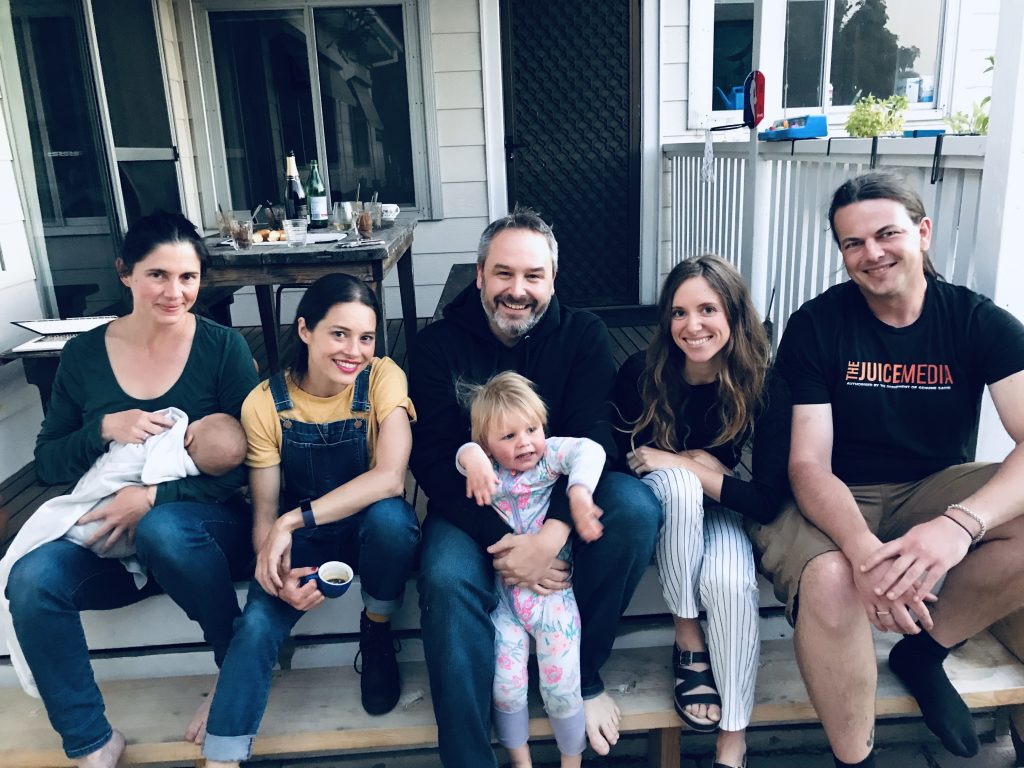 Keen to work with The Juice Media?
Are you a comedy-writer, researcher or producer who'd like to help us create viral online-video content about some of the most pressing matters we face today? Or a talented animator keen to help us make our videos look more kickass? If you'd like to lend your skills to creating Juice Media content, drop us a line – we'd love to hear from you 
Over the years, The Juice Media has relied on the involvement of a dedicated team of people, including writers, actors, voice-over artists,  translators, music composers, vfx artists, designers, web developers, make-up artists, prop-makers, facilitators, friends and above all, coffee.